Carla, Owner of New Life Tanning Centers here in Columbus, Ga came to us with a vision.  We sat down with her and determined a cost effective strategy to make this vision a reality.  Carla knew exactly what she needed; a place for her current and potential customers to find current specials, salon information, and relevant knowledge all within a click of a button. The site needed to be clean, beautiful, easily updated, and completely integrated with social media.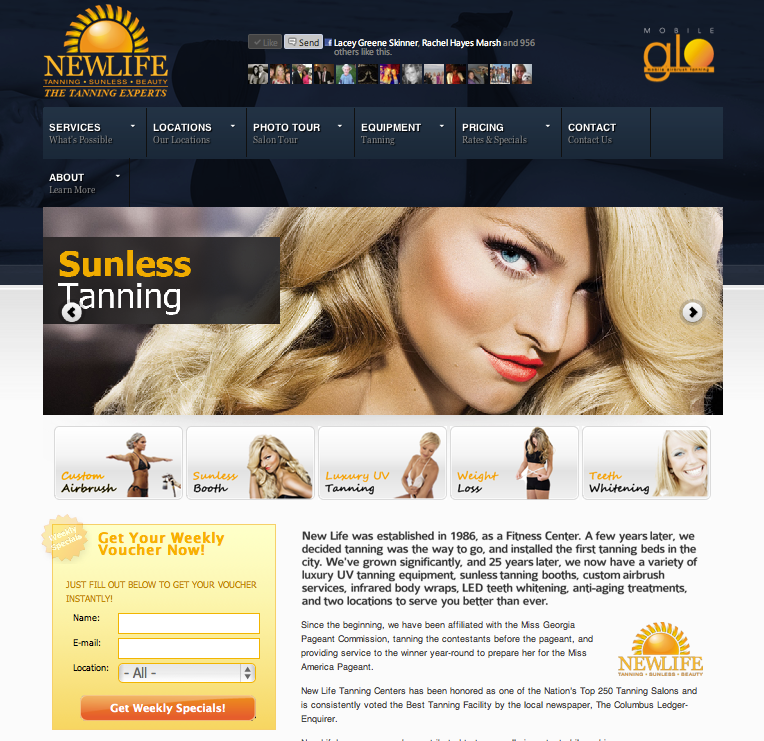 Check out www.NewLifeTanningCenters.com!
With the help of Stand And Stretch, Carla's dream is now a reality. You can visit the New Life Tanning Centers website and Facebook page to learn more about their services, locations, specials, and pricing! A big thanks goes out to Carla for allowing us to build this website for you and your business!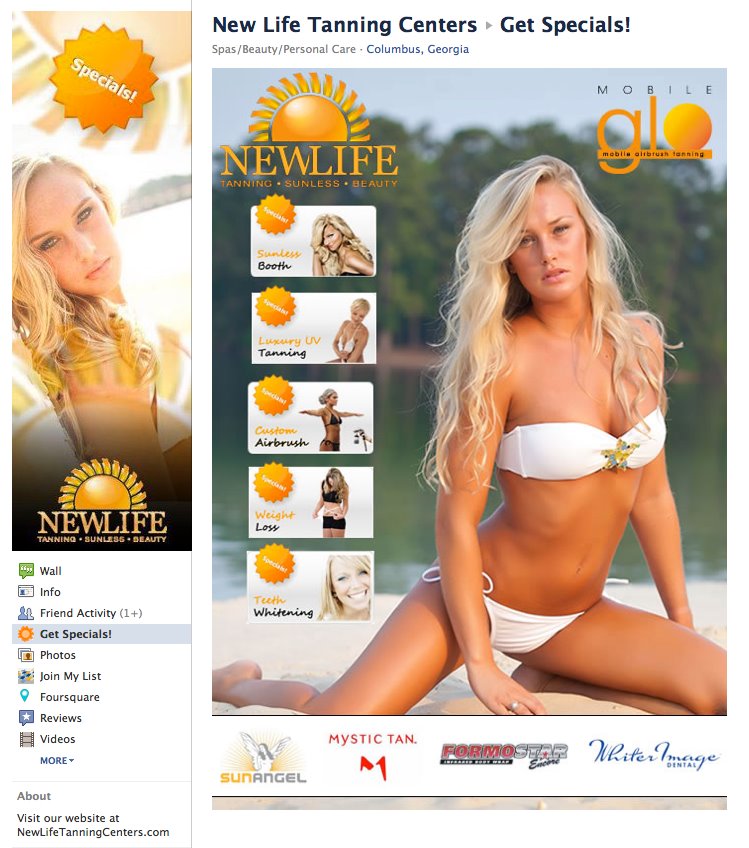 Click here to see what Carla, Owner of New Life Tanning Centers, had to say about working with us!